CODING FOR IMPACT
(By Philipp Grosswiler)
This post is about Philipp's personal experience from the first time he came in touch with computer technology. He will share how he learned to make use of software to create impact in the real world. And how he end up where he is today.
How everything began
The first time I laid hands on a computer was when I was 7 years old. Staring at the blue screen and the almost lascivious blinking cursor of the Commodore 64, asking you to play with it. I did not know then that this would be the start of my passion for understanding systems, analyzing, manipulating and creating software. Although you are hacking away on a physical keyboard, what you create is in fact virtual and shows up in a different plane of existence.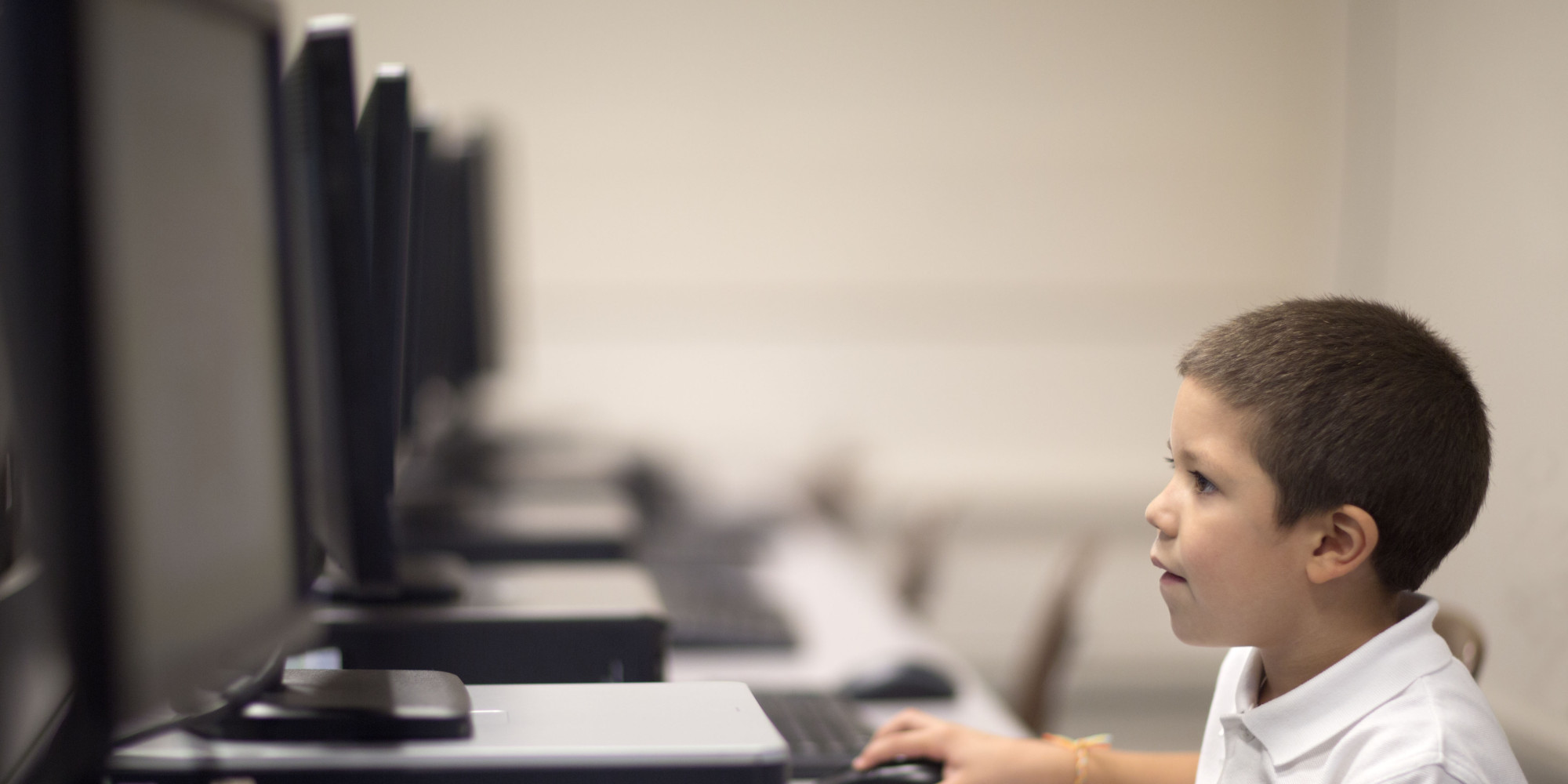 The amazing thing about Software Engineering is that you are able to connect both worlds with each other. With Internet-of-Things (IoT) on the horizon, you may even interact more precisely. Being a Software Engineer you need to understand both worlds in order to create something that is of benefit. I started by being curious to understand how something worked the way it did. Using the right tools to do so is crucial. By reverse engineering someone else's code and the outcome it had, I learned a lot. Then changing pieces of the code, ripping it apart, analyzing how it interacted with the whole system. I had many questions at that time, and I did not really fully understand why something was done that way. Until I got the official manual of the system itself. Everything began to make sense, how to use an interrupt correctly, and how time-sensitive it was. Coding that close to the hardware is like art. Learning the different operations the processor was offering, what memory space was available and the reason for splitting it up into different regions. But, this process was very time-consuming and sometimes frustrating. Luckily, there were other approaches on how to code instead of doing it low-level. BASIC was one of those easier ways, reducing complexity by abstraction. It was fun to use and you ended up with something to show for quite fast.
My first little impact
The first impact I made with BASIC was to write a program for the school to manage the distribution of post stamps. By buying those stamps you were donating money to a social aid program to help children mostly. They usually engaged students to go to every house and ask people if they were willing to buy those stamps. So my job was to create a contacts database and print out those addresses. It was an early primitive CRM. I got even paid for it (CHF 5.00 for 1 week worth of work).
Learning a new language
Soon I realized that BASIC was not as fast as coding low-level, exactly because of the fact that it was a high-level language, doing all the abstraction for you. When I switched to C for the first time, I was fascinated by it. Although you needed to compile your source code first to produce a binary which was then executed, it resolved the issue about the performance. You could write structured, readable and maintainable code. And this was the first time I went to a computer course to learn something. It was quite expensive (CHF 1500.00) but my father paid for it. At that time, there was almost no interest in learning C by common people. So, I was the only one doing that course but since it was computer-based learning, I could do it all by myself anyway. Eventually there was a teacher around there I could ask for clarification if I did not understand some of the concepts of the language.
Studying computer sciences
I was at the age to decide what to do in my life and I was looking to study computer sciences or something related to that. Switzerland, however, was not ready for anything like that. So I was forced to do something completely different for almost one year, working in the construction industry, drilling holes and cutting into concrete walls and floors. The experience was good because I earned my own money during that time. And I could use my hands instead of my head for once, which meant more physical workout. Anyway, I was happy when Zürich was finally one of the first schools that offered computer sciences. So I immediately applied there and got in. Those next 4 years made me who I am today, I would say. The school system was a little different. You are actually working for a company like as an intern, and time is split between going to school and working in the company. The idea is that you can put the theory you learn in school into practical use in the company. And I think that was a big success for both the company and myself.
My first big impact
There was one client in the automotive industry, having to deal with all the different parts for all the auto manufacturers. It was a big mess knowing which part can be used for which manufacturer. So he had this big catalog of products, and only he knew which parts would go with which manufacturer. But as his company grew, he needed to share that information with his employees and that was a slow process. So he asked my boss if he was able to offer a solution to this problem. A way to lookup a part number and show all the possibilities to use with that. It was exactly what I was learning in school at that time, how to build a database, how to transform data from one system into another, how to retrieve data from a database and how to display it in a web page. I was eager to take over the planning and development, it was truly exciting, not knowing what an impact it would have for that client. I managed to create the system, it was doing exactly what it was supposed to do. The catalog with the parts information had to be updated on a regular basis, so I wrote an import function using transformation services of the database server. Only after a few months later I got the feedback from the client, being so happy with the system, it saved him so much time and his employees could easily use it. It increased his productivity by lengths. I realized that what I created did really help his business, without really knowing it at first. I did it mostly for the challenge, for the experience. But the impact it had on that client made me also feel proud of myself.
What the future holds
During my career in Software Engineering, I made multiple impacts for clients. But the most defining moments are when you realize what you have built without having expected it. When I worked for AirAsia, the app we created was impacting on a much larger level, affecting people in multiple countries. Sure, it feels good to know you made a difference, and that you could reach so many people. But working for a big company like AirAsia, you are only a small piece of the whole system. Indonesia is becoming more and more relevant in the software development industry. Startups are popping up everywhere. It is truly an exciting time to be part of this. As a Software Engineer today, you have the choice to find the best environment you want to work in, you can choose which company reflects your ideas of an ideal workplace and represents the mission you want to work under.
Joining the rising star
I prefer to work for smaller companies, and startups are the most exciting companies to work for. While I was looking for new challenges, going through all the job offers on LinkedIn, I came across RUMA's company profile. I had never heard of this company before, so I went over to their website and found it quite interesting. I always had the feeling I wanted to do something more than just creating software. I wanted to help people, affecting their lives, enabling them to have new opportunities, new possibilities. But I had no clue on how to achieve that, especially in a country where I was not really part of the culture. RUMA seemed to be exactly what I was looking for.
So I applied for the job offer and soon after I got an interview request. When I arrived at the office location, I was a bit lost at first as there was no clear indication on where I would have to go. But eventually I found the entrance and was welcomed to sit in the waiting room which was directly connected to the main hall only separated by glass. I took the chance to look inside, and of course it was full of local people. I felt a bit awkward being the only "white" guy, but I actually wanted to join a company which is truly local. I also spotted the Scrum board with some notes on it and thought that was a good sign already. The interview was going well, first with the HR guy and then supposedly with the CTO, but he was not available. I had a good feeling when I left.
Unfortunately, a few days later I got the news that they could not consider my application. I was sad to hear that but I still had other offers standing. In any case, I was keeping the contact to the company open as I was coinciding with their mission statement. Some months had passed when I suddenly got a call from RUMA. They asked if I was still available for an interview, and I accepted as I was wondering what they were offering. It appeared that the company was going through a phase and they were preparing to take off. After the talk with HR, I finally got to talk to the CTO. Their offer was indeed very interesting. And if that was not enough, I even got to talk to the CEO personally. He was very convincing, inspirational, charismatic, and I felt immediately connected. I can not remember a time in my life when someone left such an impression on me. And believe me, I am very hard to impress.
On my way back home I was reliving the interview process, the words that were spoken. And it was then that I was sure that this is where I want to work. I knew that RUMA would enable me to do exactly what I actually wanted, helping people. It is already in their mission statement. Their CEO reflects that in person. And everybody I met in the company fits that mission.
RUMA is currently in the process of scaling up its business to satisfy the increasing demand and to deliver on the promise of its mission statement. Any one who is a potential fit to the company's endeavor is welcome to join and become part of the defining moment in RUMA's history.
The company culture is great, the people are great – you do not feel like a small piece but like an important part of the company. RUMA is creating momentum right now and to be part in this crucial time is what I find most intriguing. The difference is that I already know that what I am building with the team now, will have an impact on many people's lives in Indonesia.
Now is the time. Do you want to be part of it?
#CodingForImpactAtScale
Click here to read the original article.